Book Reveals: 

The simple steps to design and implement your own PMO in 4 weeks!
This simple and easy-to-read guide gives you your very own play book with easy to follow action lists to build your own project management office
This comprehensive Ebook will...
Save time

All of the information you need presented in a simple, easy to follow format.  No need to spend weeks ot months working out what you need to do.  You really can start building your PMO today!

Provide expert knowledge

Enables you quickly to gain the knowledge you need in a fraction of the time.  Leaving you confident in what you need to do!

Save money

This guide means you will not waste time trying to work out what needs to be done or have to employ expensive consultants to provide the answer.  This provides you with the information you need to set up a PMO quickly, starting today!
Check Out What Other People Are Saying About This Ebook
How to design a PMO that works offers sound advice to help you get going.  I have worked in PMO for a number of years now and like the way this explains things - to have another persons views gives me confidence in what I know and what I am doing - this is ideal if you are just starting out or as a reminder of all the good things a PMO stands for and a check you are covering all the aspects you should

Vicky Rogers - UNITED KINGDOM
....although I have read many other books (in English, Czech and Polish - thus from various sources and with different approaches), I am sure this one ranks among the best.  It is concise, clear cut, comprehensive, practical and really helpful.

Miroslav Pavlicek - CZECH REPUBLIC
Your own "secret PMO manual"
Complete step by step guide

220 pages packed with all of the information you need to design and implement a real world PMO.  Split into 3 sections and 25 chapters.  It really is your very own "secret PMO playbook"!

Action check lists

Each of the chapters contains a summary action checklist so you know you are completing the right steps!

Examples

Example templates and diagrams to clearly demonstrate key points in the book

4 week PMO mobilisation plan

This takes away the guess work.  Simple 4 week plan that tells you what to do each week to set-up your PMO.
Chapter 2: What is a PMO?
Chapter 3: Objectives
Chapter 4: PMO benefits
Chapter 5: Roles and responsibilities
Chapter 6: Governance
Chapter 7: PMO Organisation
Chapter 8: Planning
Chapter 9: Cost management
Chapter 10: Benefits management
Chapter 11: Risks, issues, assumptions, dependencies
Chapter 12: Project and PMO reporting
Chapter 13: Quality assurance
Chapter 14: Change control
Chapter 15: Resource management
Chapter 16: Communication management
Chaper 17: Procurement
Chapter 18: Document storage
Chapter 19: 4 week mobilisation plan
Chapter 20: Week 1 plan
Chapter 21: Week 2 plan
Chapter 22: Week 3 plan
Chapter 23: Week 4 plan
Chapter 24: Week 5 onwards
Chapter 25: PMO resources
PDF version

PDF version to be used on PC's, Mac's and any device that can view PDF files
Includes

Bonus Mega Project Management Pack, Rapid PMO Mobilisation Pack, Project Management Book

Take action - claim your copy today by clicking below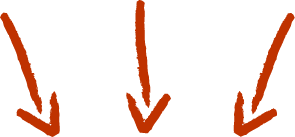 Your Ebook will be available for instant download after payment

30 Day Money Back Gaurantee
I am confident that the PMO Book will provide you with the information you need that, if for any reason you are not completely satisfied with the PMO Book, contact me with the first 30 days and I will provide you with a full refund.